Staring at a pile of uneaten Valentine's chocolates? There are worse problems to have, of course—but before you throw that candy into the trash, consider giving it new life in one of these recipes. Whether you're simply bored of eating chocolate on its own or are simply looking to mix things up, we've got some ideas that are sure to please your tastebuds!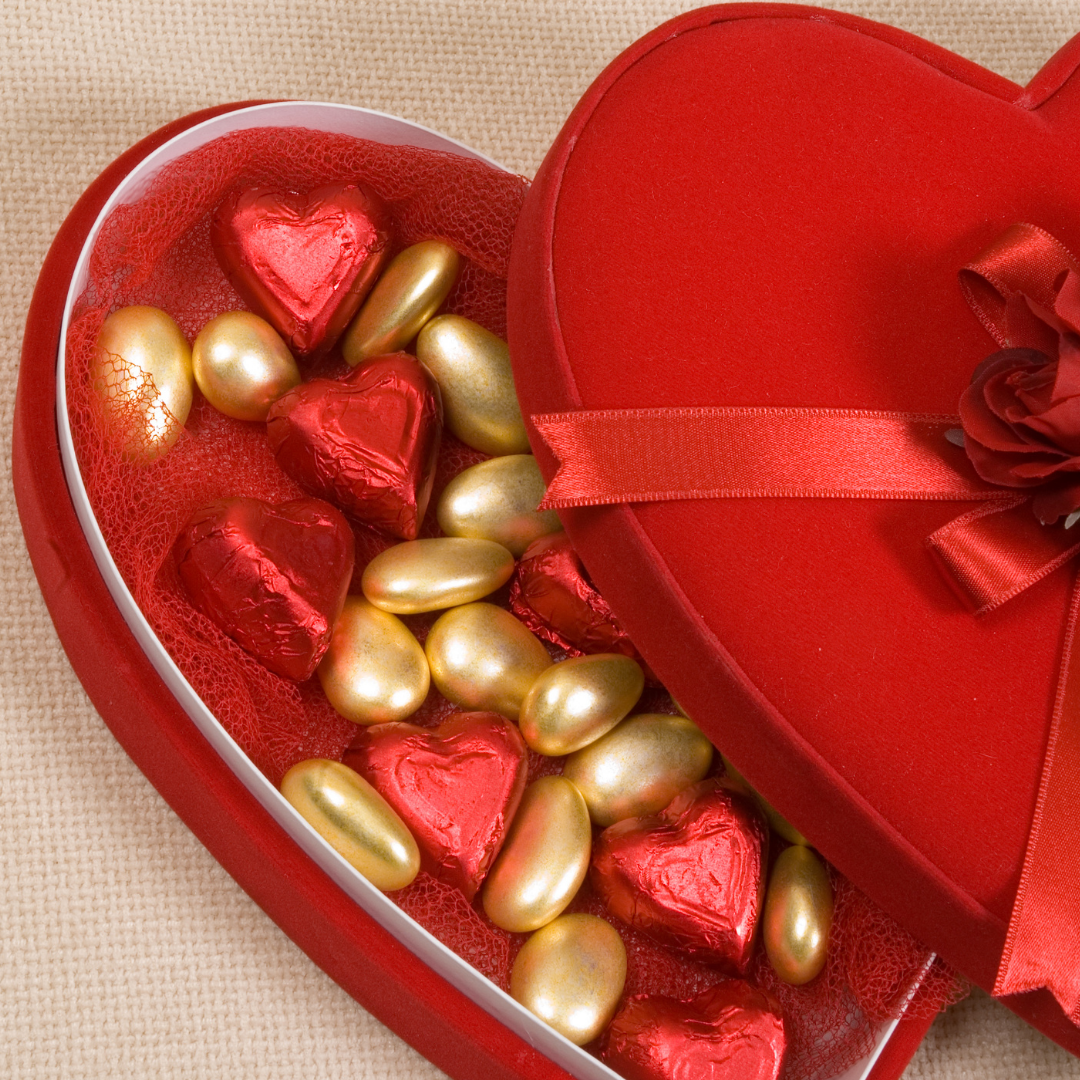 1. Hot Chocolate
What's more comforting than a mug of rich hot chocolate on a chilly day? With February being one of the coldest times of the year around here, the weeks following Valentine's Day are often ideal for sipping hot cocoa. Rather than reaching for one of those powdered hot chocolate packets in your pantry, why not whip up some of your own from scratch?
Our favorite recipe is quick, simple, and delicious. All you need is:
two cups of whole milk
two tablespoons of sugar
four ounces of chocolate, chopped into small pieces
Start by combining the milk and sugar over medium heat, then melt your chocolate in the microwave until it's smooth. Once the milk and sugar mixture has just started to bubble, shut off the heat and add your chocolate, whisking it until it is mixed thoroughly. From there, you can enjoy a mug on its own or add toppings like whipped cream and marshmallows. Yum!
2. Chocolate-Drizzled Popcorn
If you've got a craving for something salty and sweet, it doesn't get any better than chocolate-drizzled popcorn. You can use a store-bought bag of your favorite popcorn here or pop some yourself in the microwave. From there, take some of your leftover Valentine's Day candy and chop it into small pieces. Melt it in the microwave or over the stovetop until it's nice and smooth, and then drizzle it over a serving of popcorn. Give the chocolate a few minutes to solidify, then enjoy!
3. Chocolate-Covered Strawberries
Who doesn't love an indulgent, chocolate-covered strawberry? Rather than paying top-dollar in stores, whip up your own chocolate-covered strawberries in a matter of minutes.
Start by washing your strawberries and allowing them to dry a bit (excess moisture can make it difficult for the chocolate to adhere otherwise). While your berries are drying, chop up some of your leftover chocolate (milk or dark chocolate work well here) and melt it in the microwave or on the stovetop.
Once the chocolate is melted and smooth/shiny, it's time to dip. For easier dipping, we recommend poking each strawberry with a fork or skewer before dipping them into the chocolate itself. Once dipped, set the berry on a wire rack to cool and set. For added appeal, you can also add some sprinkles, chopped nuts, or anything else that strikes your fancy while the chocolate is still wet.
Rinse and repeat the process with each berry, and dig in once the chocolate has hardened back up! Be sure to promptly store any leftover strawberries in the fridge.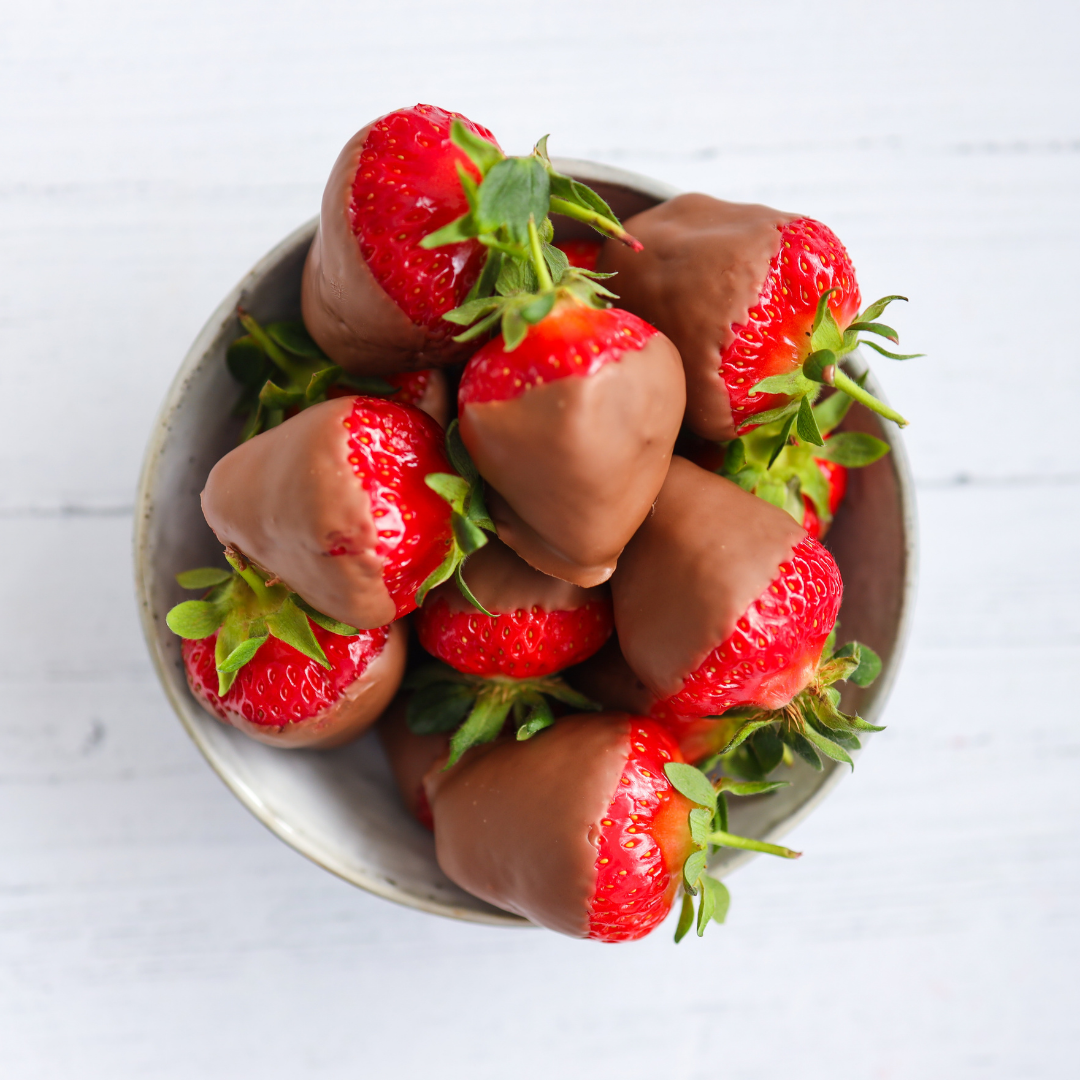 4. Trail Mix
Another sweet and salty option to consider for your leftover Valentine's Day chocolate is making your own trail mix, which can be a perfect (and relatively healthy) snack.
There are so many ways to make trail mix, but one of our favorite recipes calls for two cups of chopped, dried fruit (such as apricots, berries, and/or apples) and 1 2/3 cups of chopped dark chocolate. Combine this with a cup and a half of your favorite nuts (peanuts, almonds, pistachios, etc.) plus half a cup of sunflower seeds and you've got yourself a delicious and nutritious trail mix!
5. Fondue
Turn leftover Valentine's Day chocolate into a decadent dessert by making fondue! Chocolate fondue is perfect for dipping fresh fruits, marshmallows, cookies, and other sweet treats—and you actually don't need a fondue pot to make it.
In fact, all you need to make chocolate fondue (according to this top-rated recipe) is:
10 ounces of chopped semisweet or bittersweet chocolate
a third cup of milk
a third cup of heavy cream
a teaspoon of vanilla extract
dipping options of your choice (bananas, marshmallows, strawberries, pretzels, cookies, etc.)
Start by combining chocolate, milk, and cream in a saucepan over low heat until the chocolate is completely melted. From there, add your vanilla extract. If you have a fondue pot, transfer the mixture to the pot to keep it at the ideal dipping temperature. If not, you can serve it directly out of the pot and simply reheat as needed. Enjoy your fondue night!
6. Cookies
Fill your apartment will the aroma of fresh-baked cookies and use up some of your leftover Valentine's Day chocolate! Simply take your favorite tried-and-true chocolate chip cookie recipe (we like this one), but substitute the chocolate chips with chopped-up chunks of your leftover V-Day chocolate. Depending on your personal tastes, you can use a semisweet chocolate, dark chocolate, or even white chocolate in your cookie recipe. You really can't go wrong!
7. Freeze and Save!
If all else fails and you still have some leftover chocolate laying around that you don't want to waste, you can always freeze it to enjoy later. Many people don't realize that chocolate can be frozen to extend its life by about 50% or more. The key is knowing how to store and freeze it properly.
For chocolate that is already sealed (such as chocolate bars), it's best to keep it in its original box and seal in a heavy-duty freezer bag before freezing it. Unboxed chocolates can be wrapped in foil and then placed in a freezer bag. When you're ready to enjoy your frozen chocolate, simply thaw it in the fridge for a few hours or set it out at room temperature for about 20 minutes.
How Will You Use Your Leftover V-Day Chocolates?
Whether you stocked up on discounted chocolate during a post-holiday clearance sale or simply ended up with too much chocolate from a loved one, these are some great ways to use it up and reduce waste. Whether you opt for something simple and snacky (like chocolate-drizzled popcorn) or something more indulgent (like chocolate fondue), we hope you enjoy these recipes! Now, which ones will you try for yourself?