There are many reasons that may be keeping you from visiting family this Thanksgiving. However, this does not mean families cannot get together, celebrate, and have fun. Take your in-person family gatherings virtual this year by hosting your very own virtual Thanksgiving. This guide will show you all the tools needed for a virtual holiday celebration, many of which you probably already have in your apartment. This guide will also share some ideas to make your virtual gathering fun, exciting, and successful.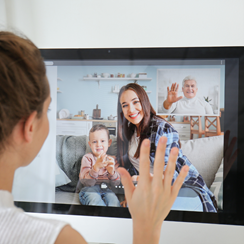 Select a Platform
There are many different platforms available to host a virtual Thanksgiving. The most popular and easiest to use is Zoom, which allows everyone to interact with one another. Skype and Google Hangouts are other popular platforms for hosting virtual gatherings. Social media platforms are great too, but generally only offer the opportunity to post photos and for one person to go live at a time. Talk with others in your family and determine which method works best for you.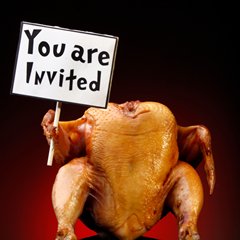 Send Out Invitations
Once the platform has been selected, it's time to pick a date (if not on Thanksgiving), plan an itinerary, and send out cute invitations. Invitations can be emailed or mailed. It is up to you and how much time you have to make and send the invites. Ask everyone to RSVP so you know who to send the links to for the virtual gathering.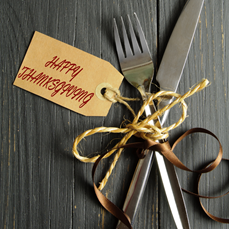 Create a Menu
Work on creating a fun, festive, and easy to make menu. Make a list of all ingredients and include recipes for those new to cooking. This way, you can all share the same meal during Thanksgiving dinner. If your family is not into cooking, consider ordering a meal kit or take out dinner.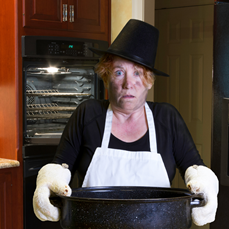 Host a Virtual Cooking Session
Some members of your family may not know how to cook a turkey because they never had to. Either the morning of Thanksgiving or a few days before, host a virtual cooking class. Have members of your family who usually prepare the holiday meal show how to cook everything from the turkey to vegetables and gravy to grandma's secret pecan pie recipe. Planning to host this a few days before Thanksgiving will give everyone time to learn and ensure they are ready to get cooking. This is also a good opportunity to try out and share new recipes with one another.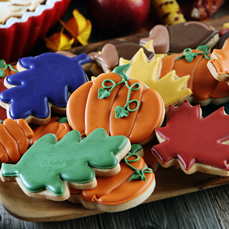 Host a Cupcake/Cookie Decorating Competition
On Thanksgiving, host a holiday-themed cupcake or cookie decorating competition and have other members of the family vote of their favorite. About a week or so before, get a list of everyone who is participating, select the judges, and set a time to virtually meet to show off everyone's creations. Prizes can be anything from the winner hosts next year's virtual Thanksgiving or have everyone donate $5 for a VISA gift card to go to the winner. Don't want to host a food-based competition? Host a centerpiece or wreath decorating contest instead.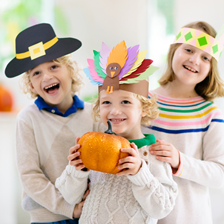 Host a Kids' Table
Plan a separate time of the day where the younger kids in the family can gather virtually for crafts, cupcake decorating, pint-sized snacks and their turkey dinner. End the gathering with a storytime or plan to have kids come back after dinner in their pajamas for storytime.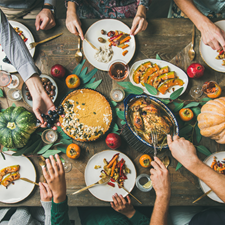 Share Dinner Together
Just because no one is in the same location for Thanksgiving, it doesn't mean you can't enjoy dinner together. Set up a camera where everyone is gathering in your apartment home. This can be in the kitchen while making plates and then move the camera to the dining room. Or set up a Thanksgiving feast in the dining room and have the camera there. Family members can talk about what they are eating, share what they are thankful for this year and enjoy dinner together…virtually. This is also a good time to do a group toast.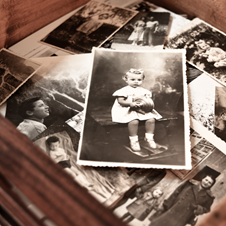 Share Family History & Stories
Thanksgiving is a great time to honor your ancestors by taking a look into the history of the family. This is a great way to show gratitude for ancestors and learn more about where your family came from. Some ideas include having family elders share stories, taking a look at an online ancestry tracking website, or creating a family slideshow with photos of everyone throughout the years.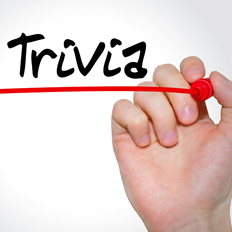 Plan a Game Night
Plan a family game night after Thanksgiving dinner. There are many different games that can be played or adapted to be played virtually, including Scattergories, Yahtzee, Bunco, Charades, Pictionary, and trivia. Don't like the idea of a game night? Host a virtual talent show or costume contest instead.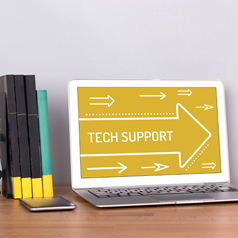 Designate Tech Support
Select someone in the family who is confident using the virtual platform you will be using. This person will help lead the event and help others who are having issues. It may be a good idea to host a how-to session before to help those less tech-savvy get practice and learn how to use the virtual platform.
Tip: Virtual gatherings still require you to clean things up a bit. Make sure all areas that will be seen, including apartment living rooms, kitchens, and dining rooms are picked up and looking presentable. Don't forget to decorate, too. Just because no one is coming over, it doesn't mean you can skip on festively decorating your apartment.
Help keep the tradition of Thanksgiving alive by hosting a virtual Thanksgiving. Try some or all of the ideas above to have a happy and enjoyable holiday. It is the next best thing to getting together in person.