Celebrating Thanksgiving is a time for families to have fun, share what they are thankful for, and enjoy some turkey. However, not everyone looks forward to having the same old turkey dinner year after year. Some may be vegetarian, while others just don't like turkey. No matter the reason for not wanting a turkey dinner for Thanksgiving, there are plenty of main course and dinner alternatives for your upcoming holiday feast. These alternatives will add variety to your Thanksgiving tradition and are easy to make, especially for those in an apartment home. Who knows…by swapping out the turkey for something else, you just might come up with a new Thanksgiving tradition for your family.
Main Dish Alternatives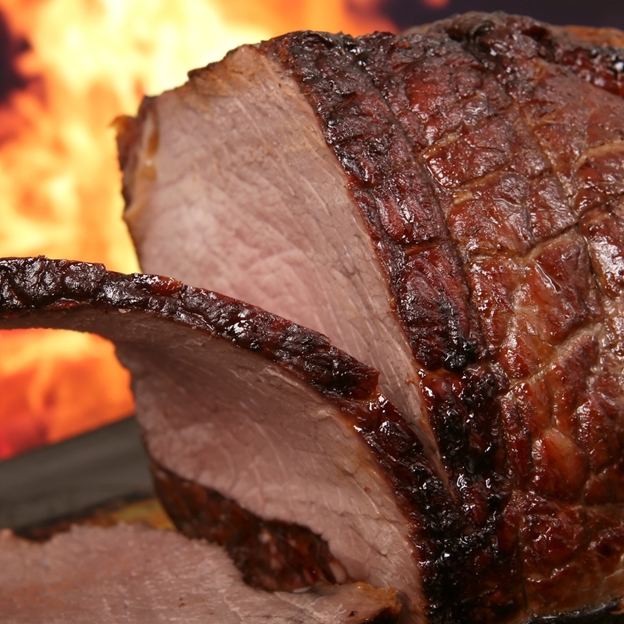 There are a variety of different options available to create an amazing turkey-alternative dish. Popular Thanksgiving meals, besides cooking a turkey, include cranberry pork roast, honey baked ham, prime rib, beef tenderloin, duck breasts, and leg of lamb. Cooking up individual whole Cornish hens is another great alternative that is similar to a turkey, yet different. Think of what your family's favorite meal is and maybe use that as the main dish at this year's Thanksgiving feast.
Thanksgiving Themes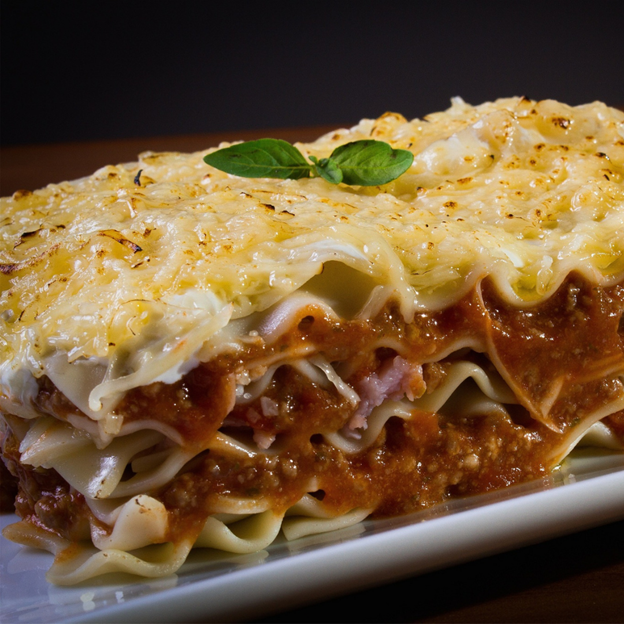 Some families have even themed Thanksgiving dinner around Italian, offering up a Thanksgiving Lasagna. A Mexican-theme is also a popular option, featuring a Thanksgiving Taco Bar. Other fun international themes may also include Moroccan, Middle Eastern, or Asian. All offer unique menu items for celebrations and offer an opportunity to learn about other cultures, as well as learn how to cook something new. Another themed idea is to host a Vegetarian Thanksgiving, featuring a variety of vegetarian dishes.
Picnic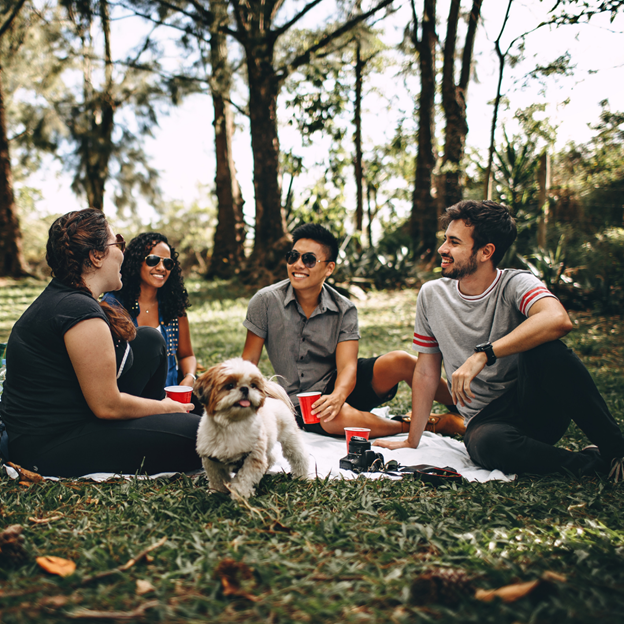 Apartment living can often feel cramped. So, instead of staying home for Thanksgiving, get out of the apartment, enjoy some fresh air while having a picnic. Visit a local state park or neighborhood park. Items to pack include cucumber sandwiches, Italian subs, apples with caramel dipping sauce, and crackers with cheese. If the weather is not cooperating, bring the picnic inside. Lay a tablecloth or blanket on the floor in the living room and enjoy. You can easily turn a Thanksgiving holiday celebration into one large indoor picnic, featuring everyone's favorite picnic foods spread out to enjoy.
Host a Cocktail Party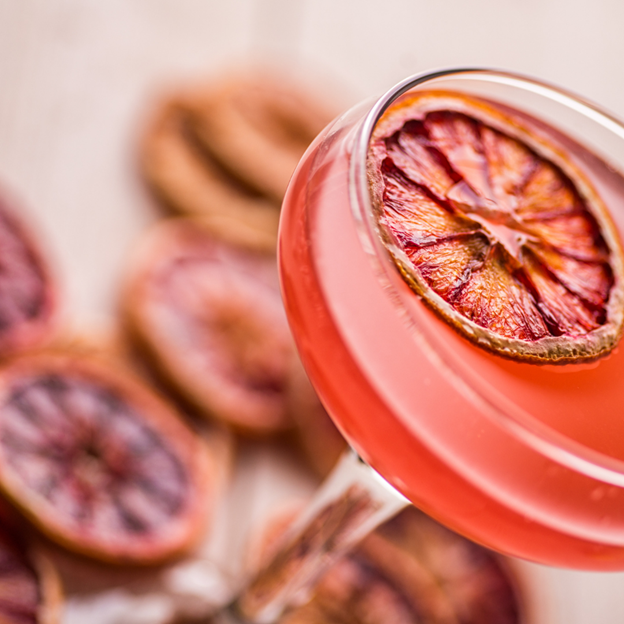 Instead of hosting a traditional sit-down Thanksgiving dinner with a turkey and all the fixings, host a cocktail party. The party does not have to be elaborate. Create a menu filled with easy to make finger foods, such as cheese, crackers, grapes, and finger sandwiches. You can also set up a mini buffet with hot hors d'oeuvres, including spinach and artichoke dip, bacon wrapped asparagus, baked brie, bruschetta, fried olives, and stuffed mushrooms. Since it is a cocktail party, create some Thanksgiving themed beverages that can be made up in advance in pitchers or banquet beverage servers.
Dessert Party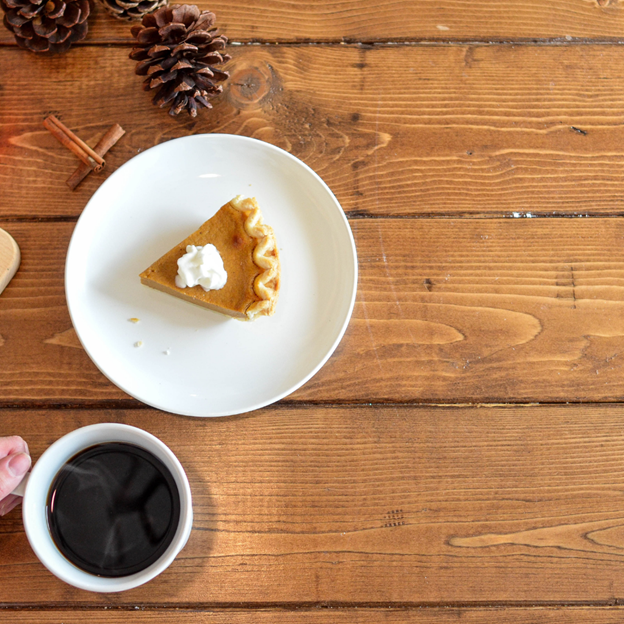 Dessert…yummy! Most people love dessert, especially desserts around the holidays. Take advantage of this and instead of a dinner party, host a dessert party in your apartment for Thanksgiving. Let everyone else worry about what they will be eating for dinner and gather later in the day to share some mouth-watering desserts. Suggest everyone chip in and bring their favorite dessert to share. Some popular fall desserts include apple pie, pumpkin bread, pecan pie, pumpkin spice cereal treats, mini turtle cheesecakes, shortbread cookies, and cranberry crumble bars.
Breakfast for Dinner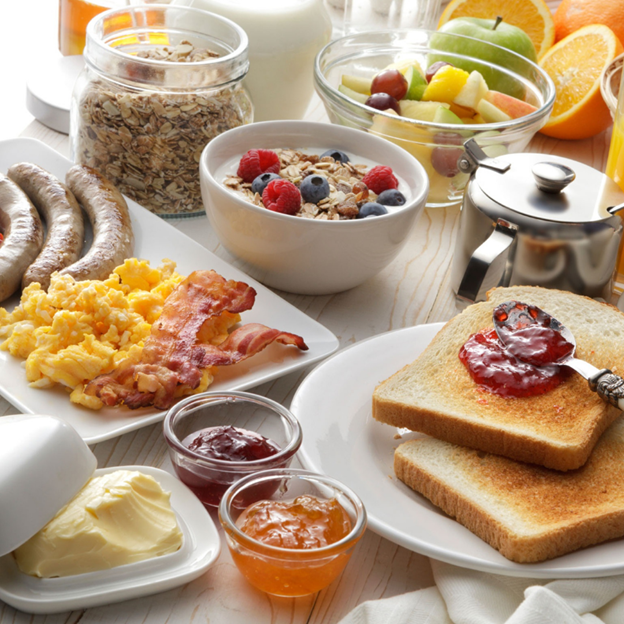 A home-cooked breakfast is something many look forward to on the holidays. However, this year, instead of making breakfast in the morning, make it for Thanksgiving dinner. Have everyone get in their pajamas and enjoy a home-cooked breakfast. Breakfast items to serve up include pancakes, omelets, french toast, bacon, sausage, hash browns and fun, festive orange juice cocktails. Those with kids, make the pancakes in the shape of turkeys and have the entire family join in on the cooking fun.
No matter what you do to celebrate Thanksgiving, give yourself permission to celebrate it how you want to. It is completely okay to not want to serve a turkey or to host a non-traditional holiday gathering. Be creative, be you, and have fun.